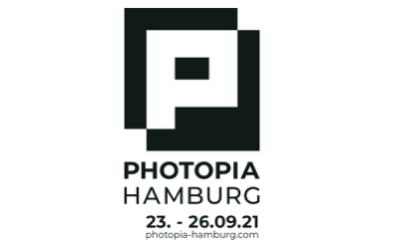 The photo and imaging trade show Photopia planned for September 23 to 26, 2021 in Hamburg, Germany, has announced a cooperation with the German Photographic Industry Association (PIV). A corresponding contract has already been signed. Organized for the first time this year, the four-day photo and video festival with the motto "Share your vision" is set to enable photo enthusiasts from all over the world to experience the latest products and services of the photo and imaging industry at the Hamburg exhibition center and throughout the city.
"Photopia Hamburg warmly welcomes the German Photographic Industry Association," said Bernd Aufderheide, CEO of Hamburg Messe und Congress GmbH. "We are delighted about so much support from the industry, now also from the official side. With the PIV and other partners such as Online Marketing Rockstars or the Reeperbahn Festival, which is taking place at the same time, we will create a unique event in the Hanseatic City of Hamburg to provide established and emerging players in the imaging industry with the opportunity to present their products in an exciting environment."
"We believe the photo industry is ready to break new ground," added the Chairman of the Photo Industry Association, Kai Hillebrandt (Panasonic). "Photopia Hamburg offers a great platform for this. The new event format icomes with an innovative and promising concept that will combine professional exchange, networking and enthusiasm for new technologies and digital solutions with exciting consumer experiences in the long term."
The German Photographic Industry Association (PIV), headquartered in Frankfurt am Main, regards itself as a driving force behind the further development of the entire industry on a national and international level. With more than 30 member companies, including Canon, Cewe, di support, Fujifilm, Hama, Kodak Alaris, Nikon, OM Digital Solutions, Panasonic and Sony, the PIV is the most important organization representing the image industry in Germany. For 70 years, the PIV was the exclusive partner of photokina, the world's leading photo and imaging tradeshow in Cologne, before Koelnmesse decided to discontinue the event end of November 2020.
"Hamburg is a media metropolis and also, with numerous galleries and institutions such as the Kunsthalle, the Elbphilharmonie or the Deichtorhallen, the setting for top-class art and photography," said Hillebrandt. "We will make all efforts to actively support and shape Photopia Hamburg."