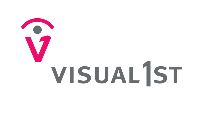 Visual 1st 2020 going virtual
For reasons that are easy to understand, the 8th edition of annual Visual 1st conference, planned to take place October 14 – 15, 2020 at the Golden Gate Club in the San Francisco Presidio, San Francisco, CA, USA, cannot be held as a physical event. Instead, the organizers, Hans Hartman, Principal at Suite 48 Analytics, and Alexis Gerard, have decided to go virtual and stage the whole event as an online project that also includes a pre-conference networking video page, enabling early bird registrants to network ahead of time.
In view of the several discussion-worthy product, technology, or M&A announcements that have taken place during the last few months, cancelling this year's edition of Visual 1st has never been an option, the organizers said. 
 
The Virtual Edition conference will not only have plenty of interactive opportunities during the sessions and breaks, inlcuding private chats with fellow attendees, Q&A chat questions for speakers and live polls. Visual 1st has also partnered with Capsule to develop a solution for attendees to easily introduce themselves through a short video clip, tell why they're attending, and share what types of partners they're seeking to meet. This page with attendee videos will be password-protected and can only be accessed by fellow attendees. 
The first four speakers at Visual 1st 2020 are:
Mok Oh, the CTO of Mercari, who earned a Ph.D. in Computer Graphics, Computer Vision and Design & Computation at MIT and was previously Chief Scientist at PayPal, entrepreneur-in-residence at North Bridge Venture Partners as well as Corporate VP at Samsung. Mercari is Japan's first unicorn and offers a community-based shopping app for which – no surprise – user-generated photos are crucial.
Also on the virtual stage will be Anthony Pieters, CEO of Imaging Solutions; Ophir Abitbol, Head of the Creative Division at Lightricks, and Roger Bloxberg ,CEO of PlanetArt.
As always, there will be 30 exciting live Show & Tell demo presentations by innovative photo and/or video solution developers, who will also vie for the four prestigious Visual 1st Awards, decided by an independent jury of industry luminaries.
Registration is already open; the Early Bird ticket is available at 99 US$.