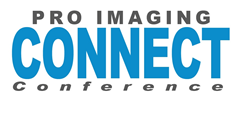 Pro Imaging Connect, the executive conference for the photo/imaging industry, is hosting the free Worldwide Photo Imaging Market Trends virtual conference May 4-6, for a global look at the photo/imaging markets featuring some of the top industry research firms.Hosted by Gary Pageau of the Dead Pixels Society and conducted on the ShareMe.chat platform, each session will start at 11:00 Eastern Time (US) and will feature lively online interactivity. The event is sponsored by Photo Finale, Canva, Mediaclip, Autopilot Print and Mailpix.
"With COVID-19 continuing to restrict the opportunities for networking and information sharing, we decided to create a virtual conference, featuring extensive interaction with the industry's leading market research companies," said Pageau. "The conference will provide valuable insight into the fast-growing photo personalization market."
The event kicks off May 4 with Rise Above Research analysts Ed Lee and David Haueter discussing North American photo and device trends.
On May 5, the focus shifts to Western Europe and to video apps.
Jeremy Wills of Futuresource Consulting will present "Photo Prints to the Rescue. The Revival of the Western European Photo Market." Thereafter, Hans Hartman of Suite 48a will introducehis new study, "Video creation apps: What is driving the market.", which takes a deep dive into the trends at the core of more than 80 successful DIY video creation apps, including smartphone, web, and desktop-based apps.
The May 6 program features trends in the Far East: Don Franz, publisher of Photo Imaging News, will review key market developments in Asia, along with new approaches to wedding photography. Also presenting will be Aaron Day, global partnership lead at Canva, who will showcase how personalization and graphic trends are driving business in Asia.
Free registration is available here.