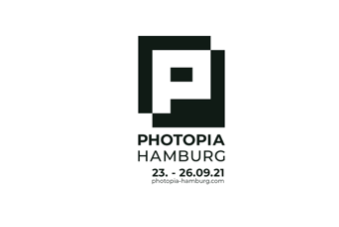 With Photopia Hamburg, Hamburg Messe wants to offer the imaging industry a new home and at the same time make the City of Hamburg Germany's new photo capital. With well known locations such as the Deichtorhallen and the House of Photography as well as the Reeperbahn Festival taking place at the same time, the metropolis on the river of Elbe will offer ideal conditions for the event, the organizers said in a press release. The premiere of Photopia, which is intended to generate enthusiasm for photography and imaging in the Hamburg Exhibition Center and throughout the city, is planned for September 23-26, 2021. Thereafter, the event is set to take place annually.
"We firmly believe in the future and the growth potential of the photo, video and imaging industry and want to offer it a new home with Photopia", said Bernd Aufderheide, CEO of Hamburg Messe und Congress GmbH. "Our new event format is therefore completely tailored to this fascinating industry." At Photopia, the organizers expect exhibitors from the entire imaging spectrum to present their products and services in the areas of photo and video recording, processing, storage, display and sharing. This should also include software and tech companies as well as start-ups.
With a triad consisting of the "Photopia Summit", at which new products and services are presented, the "Photopia Festival" with exhibitions, workshops and hands-on activities for photography, video and imaging in the city area, and the new online platform "Photopia 365", the organizers want to address professional and amateur photographers, dealers and photo culture fans as well as the crowd of smartphone users. As partner of Photopia, the makers of the successful European event for digital marketing and technology OMR (Online Marketing Rockstars) are to create a connection to the international tech and mobile scene with innovative digital formats. Among other things, an OMR stage with popular industry players and influencers from the imaging scene is planned.
A conference program designed by the respected German specialist publication Profifoto under the direction of its publisher Thomas Gerwers, the Chairman of the Technical Image Press Association TIPA, is also intended to offer inspiration and information to the visitors of Photopia.
As a metropolis with a population of millions of residents and a center of creativity, Hamburg forms an attractive setting for Photopia. The Reeperbahn Festival, Europe's largest club festival which is taking place at the same time, will not only present photo enthusiasts with interesting motifs, but can also create synergies with young, urban visitor target groups. In addition, workshops on concert photography, exhibitions in a festival village on the Heiligengeistfeld and other exciting program items are planned. During Photopia, the Next Conference, one of the most important industry meetings for the digital economy, is to bring together many decision-makers, thought leaders and creative people from all over the world in Hamburg.