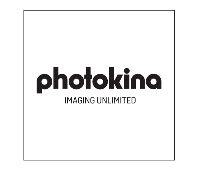 The Imaging Lab presents the future of imaging and opens up new perspectives for investors, professionals and private visitors equally. Only a few steps away is Digility, which examines the applicability of and the perspectives for digital technologies in the industry as a B2B event for digital reality. According to a press release, the entire design of photokina 2018 was subordinated to the ambition of optimising the result and the experience for all target groups – a balancing act between organisation, innovation and inspiration.
"We have taken all of our target groups into consideration for the redesigning of photokina. We are bound to fulfill the expectations of industry, trade and professionals equally to those of enthusiasts and beginners. That is the balancing act we need to master in order to have a successfull event", explained Katharina C. Hamma, Chief Operating Officer Koelnmesse. "For our exhibitors, an appearance at photokina involves enormous effort and expenditure. For this they deserve maximum attention from potential customers and the public spotlight."
photokina will in future present itself as more complete, more virtual and more ingenious. Themes like mobile photography and image processing, the social networks as a presentation space, images generated by computers, artificial intelligence or the manner in which imaging technologies are already now influencing and will in future continue to influence our everyday routine affect all target groups of photokina.
The organisational parameters that have been adapted for photokina 2018 include the streamlining of product worlds. The themes of Capturing Unlimited, Lighting Unlimited, Presenting Unlimited, Creating Unlimited already introduced in 2016, and the newest theme of Discovering Unlimited will in future improve orientation on the fair grounds. The exhibitors will be placed according to their core business. This means that especially trade visitors will benefit from a more efficient trade fair experience. An area has been created especially for specialist traders in hall 2.1.
Many futuristic themes have found their place in the Imaging Lab in hall 5.1. With the special area, an ideal environment for the presentation of new concepts and business ideas has been created. Young companies, research institutions and technology leaders present the products and services here that could characterise the future of imaging. Around 50 companies will present themselves as exhibitors, partners or sponsors in the Imaging Lab, in the immediate vicinity of Digitliy. For start-ups, hall 5.1 is the ideal point for entering the international world of imaging.
"We support the Imaging Lab as a partner because it is important to ease the path of young companies into our industry", explained Rainer Führes, Chairman of the Board of Photo Industry Association, industry sponsor of photokina. "photokina is our most important communication and business platform, and offers the unique chance to demonstrate our capacity for innovation as an entire industry. In this way we hope in future to be perceived even more strongly by other industry branches as a potential and potent partner."
Honor is the first smartphone manufacturer to confirm its participation as an exhibitor of photokina. In the Mobile Imaging Lounge, also in hall 5.1, the Chinese company will present its current models and demonstrate the usability of the innovative AI function in workshops.
Canon, Carl Zeiss, Cewe, Epson, Fujifilm, Leica, Nikon, Panasonic, Sigma, Sony and Tamron are using the world's leading trade fair for the introduction of new products and services to an international public. Traders, professional users and private visitors can hold, test, compare and especially experience cameras, equipment, applications and print products from a variety of providers.
According to a press release, events like the Olympus Perspective Playground in hall 1 or the "New Power to the Creators" project with Pavel Kaplun encourage giving full scope to one's creativity – with the help of outstanding technology and the support of pros.