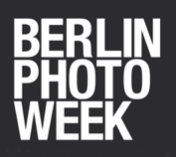 The third edition of Berlin Photo Week (BPW), which is scheduled to open August 26, 2021 in the capital of Germany, will feature high-profile exhibitions at and around Arena Berlin as well as a number of satellite venues in Berlin, including the Villa Grisebach exhibition space. According to a press release issued by Messe Berlin, numerous talks and panels, workshops, award ceremonies, as well as live acts, music acts, a Funplace, and engaging outdoor offerings are also planned to complement exhibits and presentations of famous photo and imaging brands.
To curate this multifaceted festival, the organizers have called together an Creative Board of internationally renowned experts, collectors, and photo industry professionals. These include photography expert and licensed appraiser Simone Klein (Cologne/Paris), collector and art patron P.C. Neumann (Berlin/Zurich), and the art director and general representative of Leica Galleries International, Karin Rehn-Kaufmann (Salzburg).
The legendary camera manufacturer Leica will present singular insights into the lives of Germans, poetic and essayistic works going beyond classical notions of the image as well as opulent reportages in a special exhibition that is being curated by Karin Rehn-Kaufmann exclusively for Berlin Photo Week. On display at Arena Berlin, the work of the three renowned photographers Herlinde Koelbl, Donata Wenders, and Xiomara Bender will show exciting ways of viewing the world from very individual perspectives and placing it in their own aesthetic frames. A talk with the artists will also be part of the BPW program.
Another exhibition highlight will shine the spotlight on the unique aesthetics of the Punk movement,  which started 50 years ago with its unprecedented protests against prevailing conditions to become the catalyst of a social and cultural avant-garde. Selected from the PC Neumann Collection, a dynamic group exhibition will invite visitors to the Arena Club to enter a walk-in installation that is enriched by a musical work composed for the show by the music producer, Lutz Fahrenkrog-Petersen to demonstrate the enduring, explosive power of Punk's artistic aesthetics.