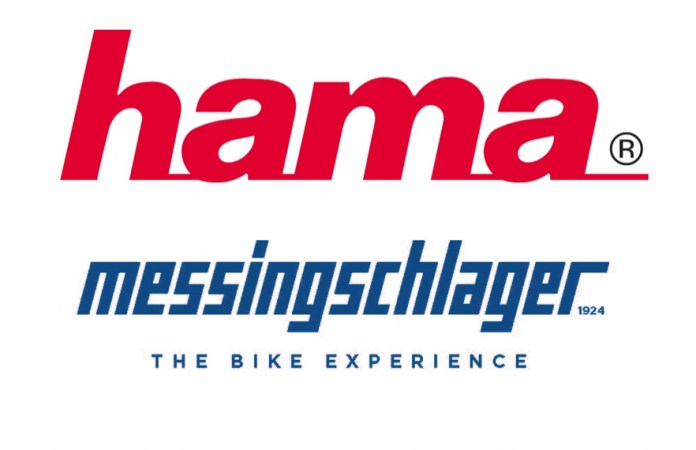 A few days ago with retroactive effect from January 1, 2021, the German accessories specialist, Hama, Monheim, has acquired Messingschlager GmbH & Co KG. The family owned company, which is headquartered in Baunach near the German city of Bamberg, was founded in 1924 and currently employs a workforce of almost 150 people. For many decades, Messingschlager has been an internationally renowned supplier of bicycle parts and accessories.
Messingschlager, which is particularly successful in the rapidly growing e-bike market, claims to reach around 2,000 customers in more than 60 countries around the world, mainly bicycle manufacturers, wholesalers and other commercial clients. For over 60 years, the company has been importing its wide range of products from the Far East, some of which are developed together with local partners or designed by the company's R & D in Europe and the US. In order to ensure smooth logistics, Messingschlager operates at its headquarters Europe's largest warehouse for bicycle parts, which covers more than 14,000 square meters with a maximum height of 18 meters and accommodates over 20,000 storage locations. A number of products can also be ordered from stock in Asia and USA for a fast, effective and on-time delivery.
The shareholders around the managing partner Benno Messingschlager, who leads the bicycle specialist in the third generation, see the takeover by Hama as an ideal succession plan. With a strategic partner, the expected synergy effects and the opportunities in the booming bicycle industry, the partnership offers a win-win situation for both companies, Hama said in a press release. In addition to growth for both companies, the transaction is also intended to ensure long-term job security in the Baunach region.
"With the company Messingschlager, we venture into an industry that is new for us, even if accessories are also traded there in the broadest sense," said Hama Managing Director Christoph Thomas.
"We have found an ideal partner in Hama," added Benno Messingschlager. "A family company that shares our values, values employees as humans and thinks in the same entrepreneurial direction as we do – especially with regard to progress, innovation and partnership."
As minority shareholders, the Messingschlager family remains on the list of shareholders with Toni Messingschlager and the previous managing director Dennis Schoemburg. The previous owner Benno Messingschlager completes the management of the Messingschlager GmbH & Co. KG.