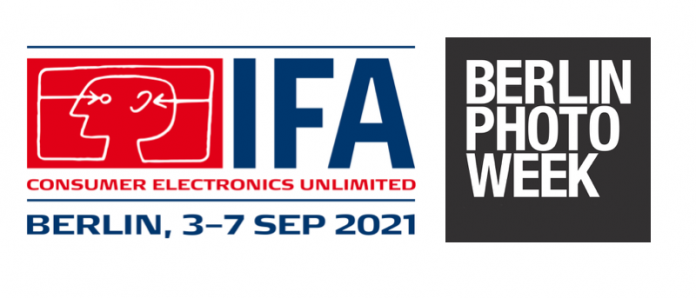 A couple of weeks after the announcement of a cooperation with Photopia Hamburg, German Photographic Industry Association (PIV) has also teamed up with Messe Berlin, the home of the IFA consumer technology show and official partner of the Berlin Photo Week. With this exclusive partnership, IFA Berlin said it wants to expand its "Imaging" product portfolio to include innovations in the imaging industry. According to press release of Messe Berlin,  a reasonable number of companies represented by the PIV are already committed as exhibitors and sponsors at IFA and Berlin Photo Week.
"The common goal of the partners is to define the future of photo and video as an important cultural, social and economic factor and to set prosperous impulses," commented Kai Hillebrandt, Chairman of PIV. "IFA and Berlin Photo Week offer the best conditions for this."
"We are delighted to have attracted PIV as another key partner for Messe Berlin, IFA and Berlin Photo Week," said Martin Ecknig, CEO of Messe Berlin. "With this partnership, we are making it possible to establish Berlin as a stage for the global imaging industry while to reinvent the fascinating medium of a trade show in a contemporary and new way."
Wolfgang Heinen, CEO of Berlin Photo Week, was also delighted with the cooperation: "For many decades, the PIV has been one of the most powerful engines in the international photo and imaging world. We are very much looking forward to benefitting from its broad expertise of the PIV. Together with all of our numerous partners, we want to give the imaging world a new, exciting and future-oriented face at Berlin Photo Week. Many PIV member companies are already on board as active exhibitors and sponsors."
The Berlin Photo Week is to take place from August 26 to September 3, 2021 in the Arena Berlin, the IFA is set from September 3 to 7, 2021 at the Berlin exhibition center. This time concept should make it possible for the participants to attend both events, said Messe Berlin.
"The strategic approach of holding both events, the Berlin Photo Week and the IFA Berlin, one after the other, offers all participants the optimal added value of both worlds – imaging and tech," explained Jens Heithecker, Executive Vice President Messe Berlin Group, IFA Executive Director. "We open up new target groups for our exhibitors, we upgrade the IFA for our visitors and at the same time ensure a clear, focused structure."