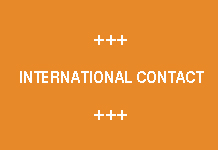 Following a day of exclusive, media-only press conferences and a keynote from Verizon Chairman and CEO Hans Vestberg on Jan. 11, the first all-digital CES 2021 is now open for audiences around the world. According to the Consumer Technology Association (CTA), CES 2021 features more than 1,900 exhibitors representing the entire tech spectrum. In more than 100 conference sessions, industry leaders, analysts and experts share visions for a better future and provide the audience with the latest information on products, technologies and markets.
While a live anchor desk serves as a platform to guide audiences through the digital experience, CES 2021 attendees are able to design their own, personalized show where they can see the latest product launches, hear insights from global visionaries, engage with global brands and startups, chat and meet with attendees from around the globe and receive recommendations based on individual preferences.
"The pandemic forced us to take a step back from a traditional CES, throw out the playbook and transform how we'd bring the tech community together," said Gary Shapiro, President and CEO, CTA. "CES looks different this year, but the foundation of the show – innovation, connection, collaboration – remains strong and consistent. The digital transformation will continue for years, even as we return to Las Vegas in 2022. We have seen the value of connecting digitally and we can welcome even more people from around the world."
CES 2021 innovations and products span the whole tech industry, from automotive to digital health, 5G, smart cities and beyond. On Jan. 11, the world's media had exclusive access to nearly 20 press conferences from global brands.
In his opening keynote, Verizon Chairman and CEO Hans Vestberg shared how the essential qualities of Verizon's 5G Ultra Wideband network have come to life. These qualities include unparalleled upload and download speeds, enormous capacity and ultra-low lag, supporting more connected devices and mobile connection, and providing faster, more responsive service deployment and a new standard for energy efficiency and reliability. Verizon shared updates on the various projects and partnerships enabled by 5G Ultra Wideband, including the Verizon 5G Super Stadium Experience in the NFL app and the transformation of watching and experiencing sports; expanding the museum experience with 5G and an immersive art experiences with the Metropolitan Museum of Art; partnership with UPS and Skyward to support a nationwide drone delivery network; and deployment of 15 Live Nation venues enabled by 5G Ultra Wideband.
CTA's Steve Koenig and Lesley Rohrbaugh presented 2021 Tech Trends to Watch during the Media Day and gave an exclusive preview of the U.S. Consumer Technology One-Year Industry Forecast. They shared the retail sales revenue for the technology industry will reach US$461 billion in the U.S. in 2021 – a 4.3 percent increase year-over-year. And as millions of Americans remain home and rely on tech to stay entertained, connected and healthy during the pandemic, streaming services, 5G connectivity and digital health devices will stand out in the tech sector in 2021.