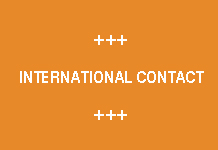 Ceconomy AG, the parent company of the Media-Markt and Saturn electronics store chains, has announced significant sales growth in the first quarter of the 2020/21 financial year. Despite the Corona measures and temporary store closings in several countries, sales in the period from October to December 2020 increased by 11.4 percent year-on-year to Euro 7.5 billion. Adjusted EBIT rose by almost 20 percent to Euro 346 million.
According to the company, the first two months of the quarter were particularly significant, as they were marked by successful "Black November" campaigns and the extension of the Holiday campaigns into October and November. Due to successful Cyber Week and Christmas campaigns, the strong sales trend continued until nationwide lockdowns were ordered midth of December. However, the significantly increased online business overcomed the effects of the closings, the company said: With Euro 2.3 billion, 116 percent more than in the same period of the previous year, Ceconomy achieved more online sales in the fourth quarter of the 2020 calendar year than in any previous quarter. As a result, the e-commerce share of total sales for the quarter increased to 30 percent. In the same period a year ago, it was only 15.4 percent. According to Ceconomy, around three million new customers registered online in the first quarter of the financial year.
Ceconomy's Services & Solutions business declined due to the corona pandemic. Compared with the same quarter of the previous year, sales in this segment fell by around 9 percent to Euro 343 million. In contrast, the brokerage of warranty extensions went well.
In addition to sales growth, declining personnel and location-related material costs as well as government support fundings in the context of the COVID-19 pandemic also contributed to the positive development of adjusted EBIT.
According to the Ceconomy management, the figures for the first quarter of the financial year form a good basis for the whole year, but the uncertainty has increased significantly due to the extension of temporary store closings: "Our omnichannel model again proved successful", commented Karin Sonnenmoser, CFO of Ceconomy. "Nevertheless, the development of the pandemic linked with several restrictions still holds numerous uncertainties. We began to notice this in multiple countries starting midway through the quarter, mainly in connection with further local orders to temporarily close stores. It is difficult to predict how COVID-19 will develop moving forward. We are therefore constantly reassessing the situation, including in terms of our outlook."
During the first quarter of fiscal 2020/21, Ceconomy was unable to escape the measures taken by national governments against the spread of COVID-19 with renewed temporary store closings in stationary retail. While the situation varied from country to country, around 57 percent of stores across Europe, including Germany, were affected by temporary closings as of December 31, 2020. In many countries, "Click & Collect", i.e. the collection of goods ordered online in the stores, is allowed during the lockdown.
Ceconomy pointed out it is demanding a clear timetable for the reopening of the stores from politics: "For us, as for many others, every day counts," said Dr. Bernhard Düttmann, CEO of Ceconomy. "We want to be back on site for all of our customers as quickly as possible – of course with all available hygiene and safety standards."